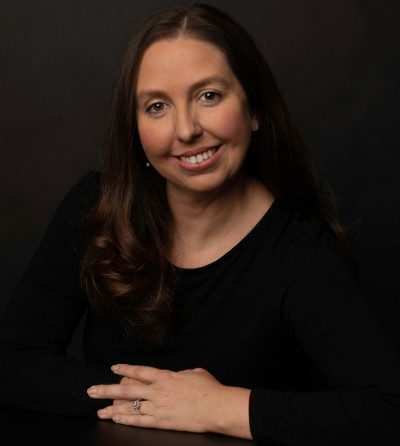 Amy Houston is the founder and proud owner of Turning Pointe Dance Studio. At the young age of nine, Amy set her sights on becoming the owner of a dance studio. After years of training and performance, her dream became a reality in May of 2005. She brings a well rounded background of training, performance, teaching and business to her role as teacher and owner.
Amy began her dance training with the Metrocrest Civic Ballet and played the role of "Clara" in The Nutcracker for two years. Amy has performed as a featured dancer in productions of South Pacific, Guys and Dolls and The Music Man. She served as the Artistic Director of a performing troupe in Austin while pursuing a B.A. in Theatre and Dance with a concentration in Business at The University of Texas. She has been teaching dance to students of all ages for the last sixteen years.

Since opening Turning Pointe, her students have had the privilege of performing at the AT&T Cotton Bowl Classic Pre-Game and Half-Time shows, Six Flags Over Texas, The Walt Disney World Resort in Florida, Disneyland and California Adventure in California to name a few. Her dancers have received first place honors at regional competitions and represent the studio with talent and class in performances throughout the community.

Amy's warmth and joy add tenderness to her teaching style which makes her students feel loved and empowered to achieve their goals. She hopes to inspire her students who have been an inspiration to her every day.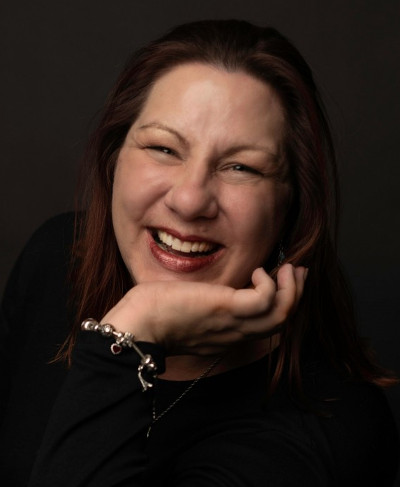 Turning Pointe is blessed to have Alexis Davis joining us for her 10th year on staff. Those that know her have never seen her without a smile. Her laughter and positive attitude are infectious which is what makes her such a joy to be around and such a sought after instructor. Students feel welcomed and encouraged in her classes, as she knows just how to lift their spirits.
A graduate of Texas A&M University with a degree in Education, Alexis holds a Secondary Teaching Certificate to teach at the middle and high school levels in Texas, Maryland and North Carolina. She served as the Assistant Director at the Dance Centre in College Station for five years. She later went on to become the Dance Director for the Panache Color Guard at Havelock High School in North Carolina for four years.

Alexis has a varied background of training in ballet, pointe, tap and jazz. She has performed at numerous recitals, competitions, workshops and festivals including the Houston International Dance Festival. One of her most memorable roles was en pointe as "Ursula," the sea witch in a production of The Little Mermaid.

Alexis has the ability to teach dancers of all ages from our tiny dancers to our adults. This season she is focusing on the ballet technique of our Dance Company to ensure our students are mastering proper alignment and placement. She also enjoys teaching our adult students and loves to teach the latest aerobic workout class called Tone & Sculpt. Whether you have danced for years or have always wanted to take a dance class, Alexis will make you feel right at home.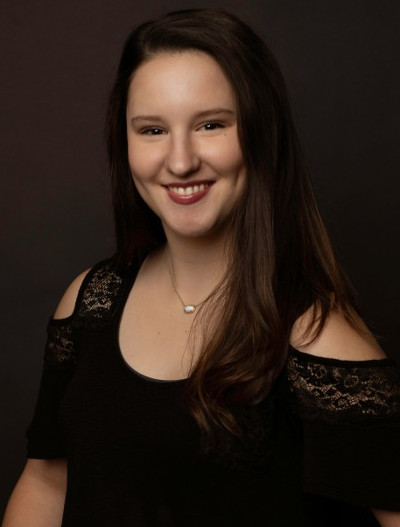 Alaina Wray holds a dance education degree at Texas Women's University, and began dancing at Bay Area Christian Performing Art Center in the Houston area. With BACPAC she was involved in a company that did outreach in local apartments and churches. After staying with BACPAC for 11 years, Alaina was involved in drill team at Dickinson High School. Alaina held officer positions on the Dickinson Diamonds drill team including Lieutenant and Colonel.
Since graduating from High School, Alaina has continued work in the drill team world through choreography for teams in both DFW and Houston Area school districts. In the summer she is employed with Crowd Pleasers Dance Company. Alaina has also presented choreography through Texas Women's dance productions.

Miss Alaina is simply a joy to be around. Her talent is evident and her teaching style blends structure and discipline with fun and excitement. We all adore her and know how blessed we are to have her on staff.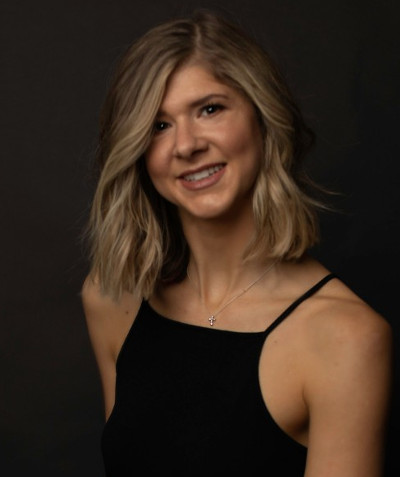 Rachel Bodine is beginning her 5th season as teacher, choreographer and Performance Team Director. She encourages her students to push themselves and builds strong, confident dancers. Her choreography is layered, soulful and entertaining.

Miss Rachel is an awesome team member and Turning Pointe is blessed to have her on staff!
Miss Rachel is a graduate of the University of North Texas with a B.A. in Dance and Social Sciences and a minor in education. She started training at a young age and it was clear that she had fallen in love with dance. She participated in her high school's drill team where she served as lieutenant her junior year and captain her senior year. Through her drill team experience, she was able to perform in New York City on top of the Statue of Liberty and in Disney World with Disney cast members and dancers. Her love of the stage also led her to perform as a singer and dancer in musicals such as Joseph and the Amazing Technicolored Dream Coat, Thoroughly Modern Millie and Suessical.

At UNT, she choreographed and performed with a student-run hip hop team. After she graduated, she was hired by Dallas ISD to start a dance program at Seagoville High School. Miss Rachel gladly served as the cheerleading coach whom she led to win Most Improved at their camp the following year.

Later in her teaching career, she transferred to Benjamin Franklin Middle School where she was asked to carry on the legacy of the amazing drill team that had started there. She took the Falconettes to Nationals where they won 1st runner-up and scored the highest in their category.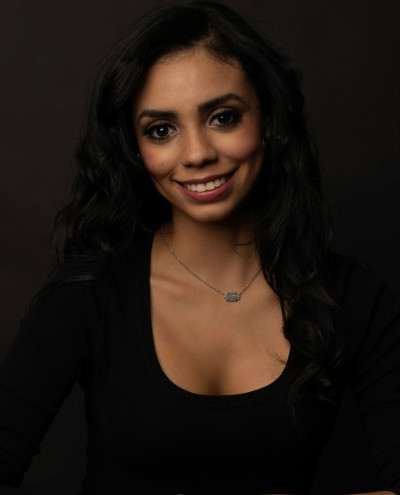 Alexandria Lemus is a Magna Cum Laude graduate of the University of North Texas and holds a Bachelor of Arts degree in Dance with a double minor in Chemistry and Biology. During her time at UNT, Alexandria performed in dance department dance concerts and was a member of the North Texas Dancers dance team. She enjoyed performing at football and basketball games as well as a special event performance on a Carnival Cruise.
Alexandria's love of dance began at a young age when she first took ballet, tap, and jazz at a local Christian dance studio. Her love of dance continued as she pursued training throughout middle school and high school. Miss Alex is a proud Creekview Cheval alum where she served in leadership positions including sophomore representative, social officer, and senior lieutenant. Alexandria has continued work in the drill team world through choreographing for teams in the DFW area school districts.

As a performer, she has won many awards including "Outstanding in Dance," "Best in Category," and "Grand Champion." Miss Alex brings an exciting energy and style to her choreography and we are looking forward to another great season with her on staff!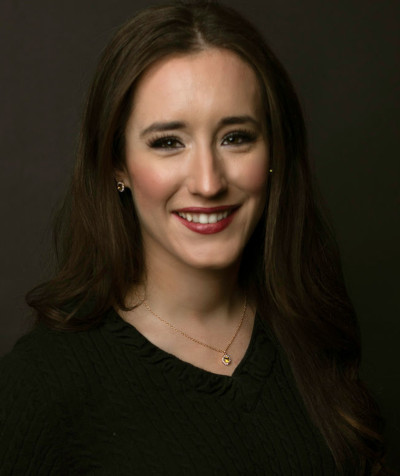 Shannon Elkins is passionate about dance, education and learning! She graduated in December of 2017 from The University of North Texas with a Bachelor of Science in Integrative Studies focused in business, journalism and communications, as well as a minor in Marketing. Some of her proud academic accomplishments include making the dean's and president's list while graduating as a member of the marketing honors society, Mu Kappa Tau.
She has strong roots in Flower Mound. She joined Turning Pointe as a dancer when she was 17 and was a part of the original Dance Company. As a member of the Turning Pointe Dance Company she performed at Walt Disney World and Holiday in the Park at Six Flags Over Texas. She was a member of the Flower Mound High School Rosette's Drill Team where she got to experience marching in the Macy's Thanksgiving Day Parade her senior year. After high school, Shannon cheered for two years in the NAHL for the Texas Tornado as a member of the Siren Dancers. She is currently a member of the USA Cheerleaders which is a group of dedicated and patriotic women with unwavering respect for our military, the flag and our country. She brings a gentle and kind teaching style to her classes and we are blessed to have her on staff for her second season at Turning Pointe.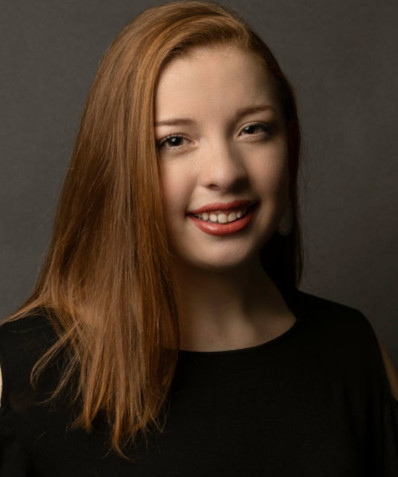 Lauren Boyes is thankful and blessed to be a part of the Turning Pointe Dance Family this season! Miss Lauren is in her second year at Texas Woman's University pursuing a degree in Dance with an emphasis in Education.
Her dance journey began at age of 4 in the Houston area. Her training led her to be a proud member of the Dawson Diamonds Dance Team at Glenda Dawson High School in Pearland, Texas all four years. While on the team, she achieved numerous accomplishments including being voted Social Officer three years in a row, named a Top 25 Social Officer for SMA Dance for two years, being awarded the All Star Dancer title for three years in a row at SMA Dance and being voted Most Dedicated by her team Senior year.
She is currently a member of the National Ranking Pioneer Pride Competitive Dance Team and will be performing at NDA Nationals in Florida! Miss Lauren brings a kind, gentle style with an excitement to share her love of dance with our kiddos. We are thrilled to add Miss Lauren to our incredible teaching staff this season!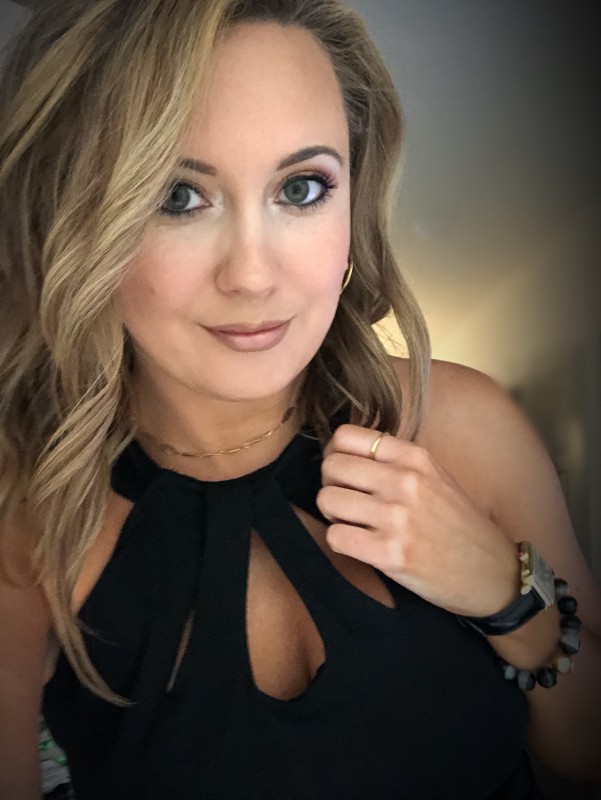 Kristen's bio coming soon.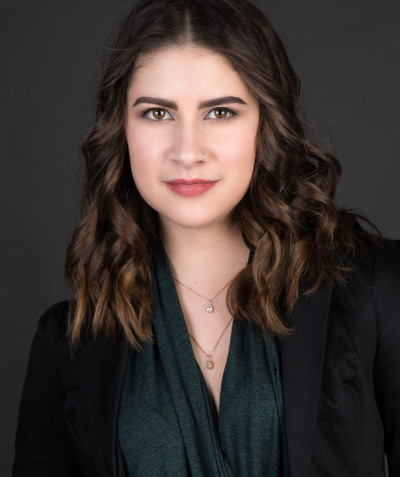 Ms. Erin joins us this season with the versatility to teach Mommy & Me with fun and creativity all the way to our advanced classes with technique and artistry. Erin Norton grew up in Harlingen, Texas and began her training at Rio Grand Valley Arts Studio. Her second family at her home studio shaped who she became as a person as well as a dancer, and the love and dedication of her teachers encouraged her to pursue a career in dance. Erin graduated from The University of North Texas with a B.A. in Dance in 2018 and also received the 2017-2018 UNT Department of Dance and Theatre's Outstanding Dance Scholar Award.
Along with studio training in various styles, Erin has had additional professional preparation including: two Ballet Magnificat! Summer Dance Intensives, Colorado Mesa University Dance Intensive, Texas Dance Improvisational Festival, and American College Dance Association. Erin has performed in and choreographed for professional concerts at UNT directed by Shelley Cushman and Mary Lynn Babcock. Erin is continuing her personal practice by performing with a DFW modern dance company, imPULSE Dance Project.
Since beginning her teaching career in 2009, Miss Erin is best known for her attention to detail in technique and outstanding musicality in choreography. Her goal is to provide a safe place for young artists to express themselves as they fall in love with movement. Welcome to Turning Pointe Ms. Erin!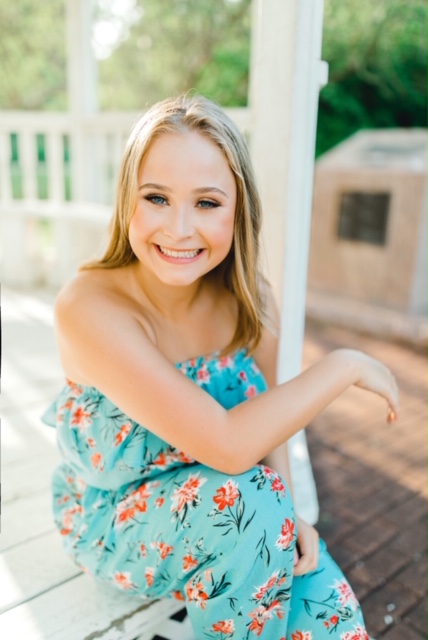 Chamberlyn's bio coming soon.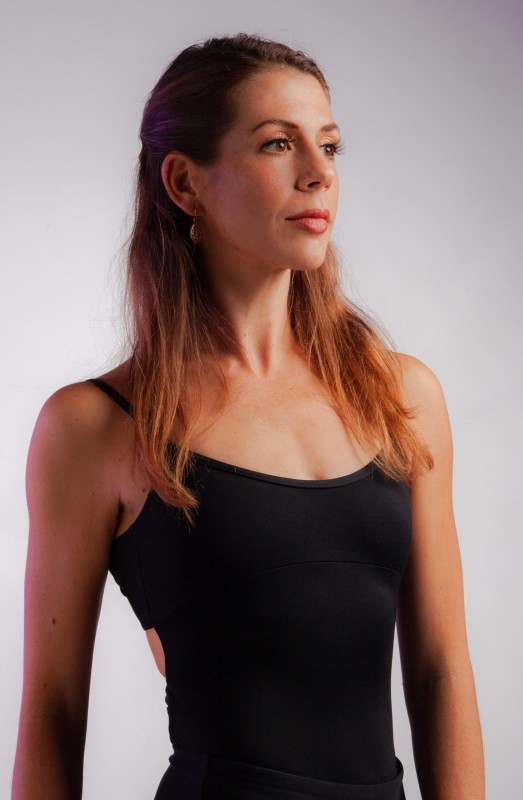 Rachel's bio coming soon.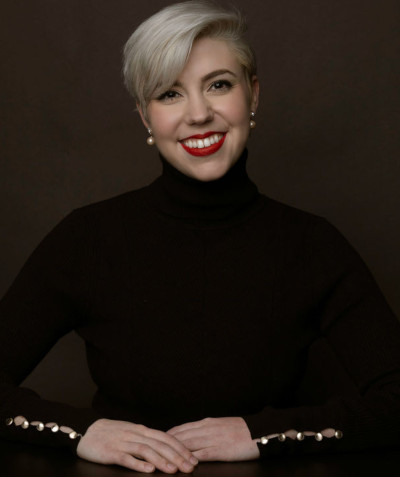 Katrina Brown has an impressive background of dance training, performance and choreography. She has trained with Burklyn Ballet Theatre in Vermont, Texas Woman's University and the Joffrey Academy. She has performed in ballets such as Le Corsaire and Gaite Parisienne, as well as being Clara and The Sugar Plum Fairy in The Nutcracker. As a competitive dancer for 10 years, Katrina has been the recipient of numerous titles and first place awards for both solo and ensemble performances. These awards have been on the regional and national level and some have been for her original choreography. Katrina has also been awarded scholarships and asked to perform in prestigious shows such as Carnival in Los Angeles, CA, and "Kidz Roc" in Branson, MO. Most recently, Miss Katrina was a principal dancer with the Barton Hollow Dance Theater for two years and delighted audiences as Alice in their production of Alice in Wonderland. Her award-winning choreography has been featured in Tremaine, Showstoppers, Celebrity and Legacy dance competitions. She brings a loving and joyful spirit to the classroom while making learning fun. We are so excited she has joined our staff family this season!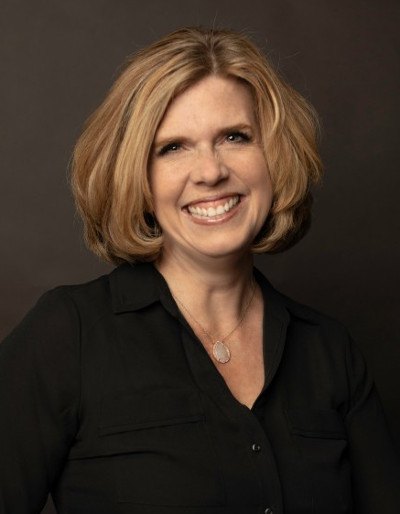 Turning Pointe has had the privilege of working with Lisa Crow since 2011. Talented and creative are two words that come to mind when we think of Miss Lisa. She brings her degree in Dance Education and 17 years of teaching experience to Turning Pointe for her 8th season. Her choreography is simply stunning and leaves audiences feeling that they have just witnessed something remarkable. It is no wonder her routines are award-winning year after year!
Miss Lisa is a true artist in every sense of the word. Her gifts expand beyond dance into the art and design world which is why we are proud to have her as our Art Director as well. Lisa's designs are seen all over Turning Pointe from the hand-drawn ballerina used in our logo, recital artwork, advertisements, our website and more.

Whether she is teaching young students who are new to dance or advanced dancers, she inspires her students to do their very best with a loving and positive attitude. We can't say enough about how fabulous she is and when you meet her, you will agree!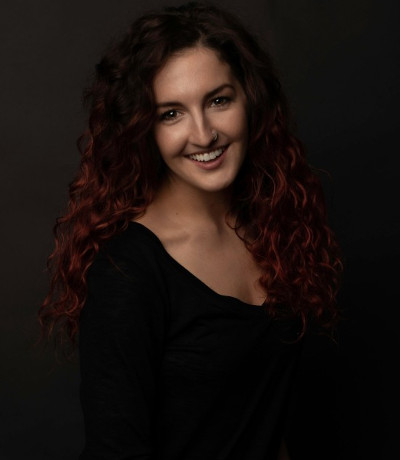 Jordan Farkas is returning to the Turning Pointe staff family for her fifth season! Her energy is contagious and you can't help by smile and sweat in her classes! Jordan grew up in Dallas training in various styles of dance until she discovered her passion for Hip Hop. She has had the privilege of working with choreographers from America's Got Talent. Miss Jordan has performed all over DFW including the State Fair of Texas with professional companies Illuminate and Eclipse Entertainment.
She is a member, choreographer and performer of a local Hip Hop crew, The Neighborhood. She competed with her crew at the World of Dance competition. While traveling to California, she performed in the 2017 Los Angeles Choreographer's Ball. As an instructor, she values the importance of mentoring new dancers to find their confidence while sharing her passion for dance. Miss Jordan's choreography is fresh, innovative and a blast to learn. She brings boundless energy and excitement to every class. No wonder everyone loves to groove with Miss Jordan!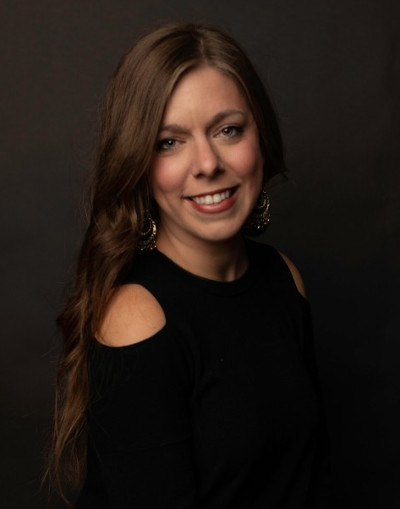 Abby Holmes brings talent, a tender heart and love of children to her role as Dance Company Director and Instructor. Miss Abby will begin her 12th season at Turning Pointe and we are so blessed to have such an amazing teacher, mentor and role model on our staff. A graduate of The University of North Texas with a Bachelors degree in Dance Management and Developmental Family Studies, Miss Abby sets a wonderful example of leadership and a strong work ethic for our students.
Miss Abby has roots in Flower Mound and is a proud alum of Marcus High School where she was a Dance Captain of the talented Marquettes. While on this coveted dance team, she received numerous awards for her performances at regional competitions including "All Star Performer" and "Individual Sparkle Award."

Miss Abby is known for her creative choreography that fits the music perfectly while showcasing the dancer's talent. Not only does she choreograph show-stopping routines for Turning Pointe, she shares her gift at her church as well. It is no wonder why our students and their parents request Miss Abby to be their instructor. Her loving nature and giving spirit is evident in everything she does. Turning Pointe adores Miss Abby and we know you will, too!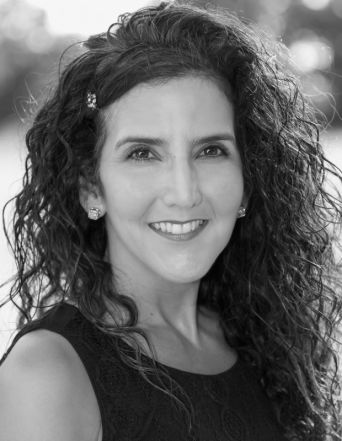 Gina Hall just might be the best kept secret in Flower Mound. Her background of teaching and choreography will blow you away! Turning Pointe definitely has a treasure on staff in Mrs. Gina.

After graduating from Texas Women's University with a B.A. in Dance Education, Gina started an impressive career leaving her mark all over the country.
Gina was the founder of the Fine Arts Dance Program at Trinity High School which grew from 6 students to over 150 dancers in five short years. With her proven track record of developing a strong dance education program, she was asked to write the Fine Arts Dance Curriculum for the entire HEB Independent School District.

As if that wasn't impressive enough, Gina was one of the choreographers for the FedEx Orange Bowl Half-time Show in Orlando. She became a sought after choreographer for numerous high school dance teams who wanted strong routines for their competition season. She also served as a teacher and judge for Showtime International Inc; a company charged with preparing dancers to perform in the Macy's Thanksgiving Day Parade as well as Drill Team Officer auditions and College Dance Team auditions.

Mrs. Gina has the talent and the desire to teach dancers of all ages. Her attention to detail is what makes her dancers stand out among the competition. She knows how to get the best out of her students with her positive and encouraging attitude.