Upcoming Events
Our Summer Camp schedule is HERE! Check out these awesome themes! We can't wait to get started! Is it Summer yet?
What to wear: Any dancewear your camper may have otherwise a tank top, leggings and socks will work in a pinch.
What to bring: A healthy sack lunch and drink each day.
Short, but sweet performance: Campers will show off their moves at the end of each day of camp so you can see how much fun they've had!
Fine print: Complimentary Classes do not apply to Camps, but feel free to try one of our Summer Classes on us!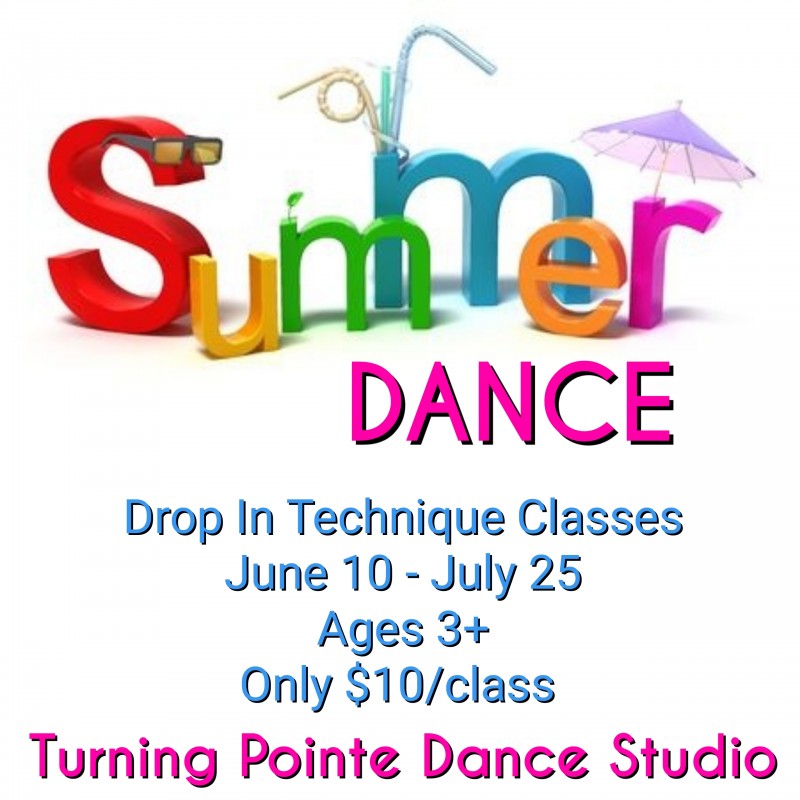 Our Summer Class schedule is HERE! We welcome current and new student to take these classes. It's a great way to see what Turning Pointe is all about!
Know your schedule ahead of time? Great! Register HERE to reserve your spot. Not sure yet? That's ok. Classes are Drop In and Only $10 each style! Woohoo!
What to wear:
Debut classes. Solid colored leotard with skirt attached, pink tights, black tap shoes, pink ballet shoes.
​All other classes. Black leotard, black dance shorts, pink or tan tights, ballet or jazz shoes.
Don't have anything that fits? That's ok. A tank top, leggings and socks will work too!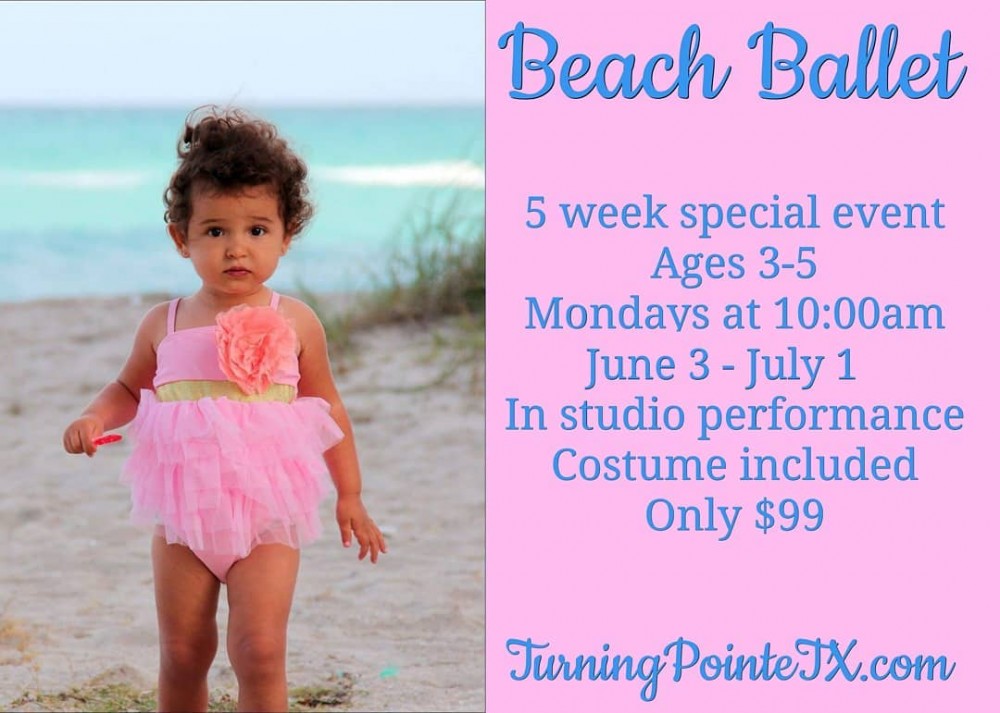 Summer 5 Week Special Event in June and July
Little ones will make waves in this precious introduction to Ballet. In this special 5 week class, Ballerinas will twirl with delight on Mondays from 10:00-10:35am
June 3 - July 1 OR July 8 - Aug 5. Cuties will receive a pink tutu dress and perform for their proud parents on July 1. No registration fee. $99 includes it all! Click HERE to Register for BEACH BALLET! Our JUNE SESSION Is SOLD OUT!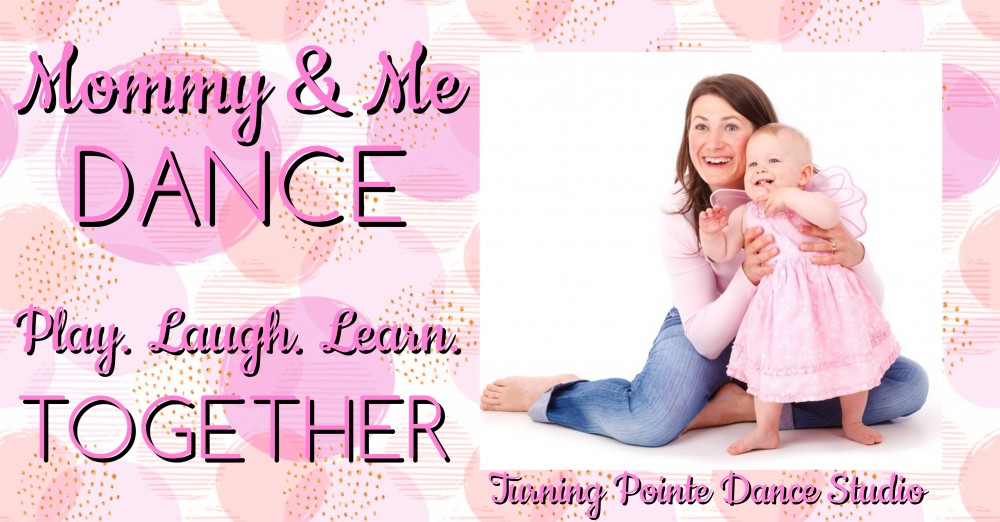 5 Week Special Event in June and July
Play, laugh and learn together with your little one in this 5 week special event! Join us on Monday mornings for creative movement you can enjoy together!
Mondays June 3-July 1 OR July 8 -Aug 5
9:00-9:30am Mommy & dancer 18 months to 2 years old
9:30-10:00am Mommy & dancer 2-3 years old
No registration fee. Only $59!
Moms & dancers should dress comfortably in t-shirts, leggings and tennis shoes or socks.
Space is limited, so Sign Up TODAY to save your spot! Click HERE to register for M&M1. Click HERE to register for M&M2.